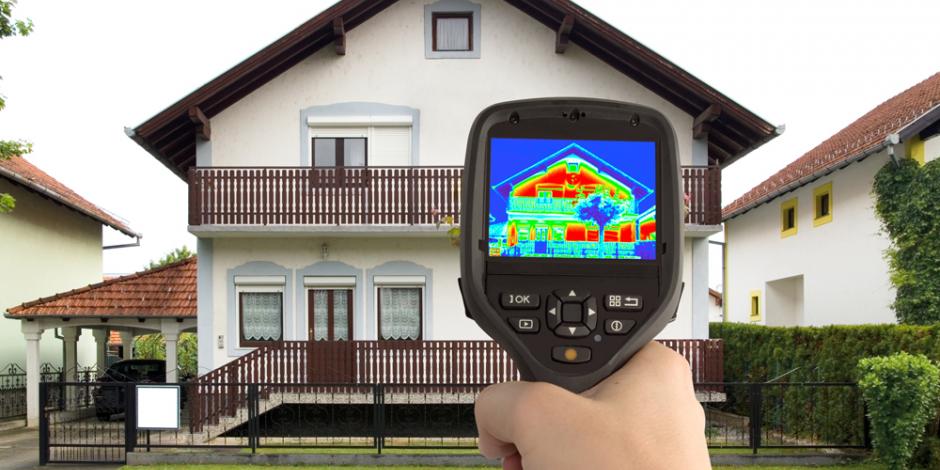 Energy audits are a great first step to improving your home's energy efficiency, comfort and health. As certified building performance experts, the True R-Value professionals can use several tools and techniques to identify air leakage and poor insulation in your Austin-area home's attic area.
How Does an Energy Audit Work?
We use several tools to perform an energy audit on your home in Austin, TX, paired with a visual inspection of your home's particular characteristics. Each tool can measure and identify an aspect in your home where energy efficiency needs improvement.
This test uses a powerful fan to lower the air pressure inside your home. At the time of the test, we'll fit the blower fan to fill an exterior doorway. With all the windows and other access points closed, we turn the blower door fan on sucking interior air out of your home. The lower interior air pressure will draw outside air in through small cracks and gaps in your home's thermal envelope.
Infrared Thermal Imaging Camera
Once the air pressure is lowered to a certain level, we'll turn on the infrared thermal imaging camera to investigate where outside air is seeping in. By detecting differences in temperature on surfaces of your walls and ceilings, we can see where air is flowing in. The camera uses different colors to show heat, and we can look to see where insulation might be missing or deficient.
The duct blaster is another powerful fan we use to determine where conditioned air might be leaking from your home's ductwork. Leaky ductwork can affect your AC efficiency and can circulate dust, mold allergens and other unhealthy pollutants throughout your home in Austin, TX.
If you have questions about home assessment procedures, do not hesitate to contact us
Energy Audit Report & Priorities
Once the energy analysis is complete, we'll provide you with a detailed report of our findings. The report will identify areas where leaks are robbing your home of air conditioning and allowing hot, humid air inside. We'll also prepare a list of priorities where you can take the biggest bite out of energy inefficiency in your home. Some recommendations may include some do-it-yourself projects like caulking and adding weather stripping around windows and doors. In many cases, the biggest source of lost energy and comfort is located in your home's attic.
Attic and Insulation Expertise for Great Savings
Our specialized services in Austin, TX include removing compressed or ineffective insulation, attic air sealing and installing new insulation to the recommended R-38 value of insulation. When it comes to attics, we say "seal it tight and insulate it right!" Our customers can realize 20%-30% energy savings from a combination of attic air sealing and insulation. Plus, the increased comfort and health of a properly sealed and insulated home makes everyone in your family happy!
If you're interested in learning more about the insulation and efficiency problems in your home, contact us today to set up your energy audit in Austin, TX!
Energy audits are a great place to start saving money!
Call True R-Value today!
512-584-4604
Latest Blog Post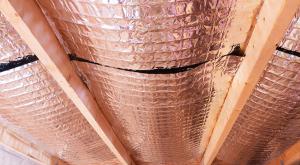 We see a lot of companies recommending "quick fixes" to attic insulation problems. One of the most common in Austin right now is installing radiant barriers, either alone or combined with solar attic Read more