True R-Value is the attic air sealing and insulation specialist dedicated to services that deliver the biggest potential improvement for comfort in your home. We like to say the best procedure for improving your home is to "seal tight and insulate right!"
Attic Air Sealing & Insulation Specialists for Your Austin-Area Home
Ture R-Value technicians are trained to view your home as a complete system, and to identify areas where your energy efficiency investment can make the biggest impact. Our experience in Austin's hot, humid climate is that attic air sealing and insulation replacement can make a big difference in your family's health and comfort—as well as a difference (reduction) in energy costs!
Benefits of Attic Air Sealing and Insulation Replacement
If you home's AC works too hard, we can help! Your home may be a good candidate for True R-Value attic services if you notice:
Drafty rooms
Uneven temperatures
High cooling bills
Dust
If you're ready to learn more, give us a call and we can perform an home assessment on your home to troubleshoot what is affecting your comfort. Call us today for a free estimate!
Does your home in Austin, TX have old, ineffective insulation?
True R-Value can help!
512-763-0932
Latest Blog Post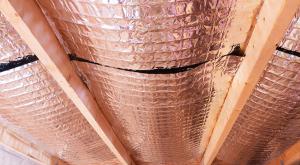 We see a lot of companies recommending "quick fixes" to attic insulation problems. One of the most common in Austin right now is installing radiant barriers, either alone or combined with solar attic Read more