Read up on the latest from True R-Value!
Blog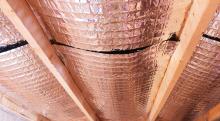 We see a lot of companies recommending "quick fixes" to attic insulation problems. One of the most common in Austin right now is installing radiant barriers, either alone or combined with solar attic fans. This must be installed in attics as a system that includes proper insulation techniques and
Read more
Ready to schedule a service?
Contact us now.
512-584-4604