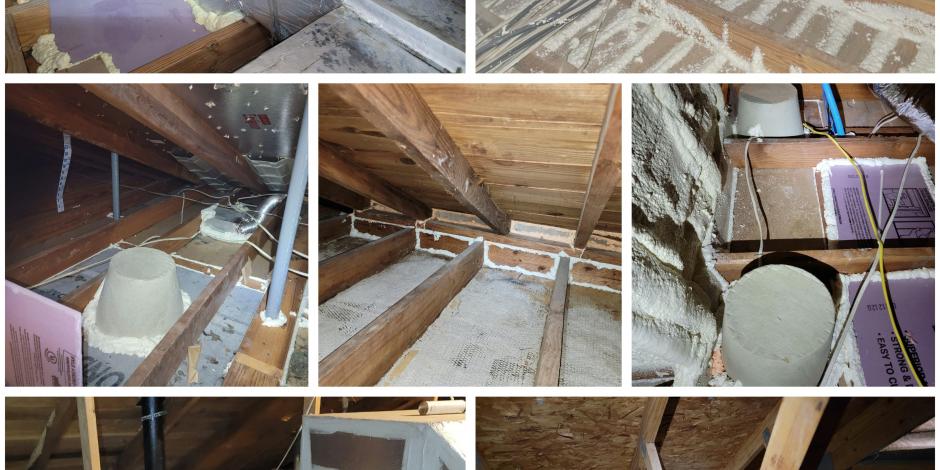 Why Air Seal Your Attic?
There are several reasons why we think it makes sense to air seal your attic. The home performance professionals at True R-Value can improve your home's efficiency and comfort in a number of ways, including:
Seal leaks between living areas and the attic.
True R-Value uses low-pressure spray foam to seal the attic floor, which is also forms the ceiling of your home's main living areas. Our first step is to perform a home energy audit to identify areas where you home's insulation may be leaking.
Air sealing keeps attic air out.
Attics are full of the contaminants that can make your family miserable: dust, mold, allergens, fumes, rodent feces, moisture and combustion fumes. Proper air sealing ensures these contaminants will not be circulated throughout the rest of your home.
Air sealing keeps conditioned air in.
In most homes, we will identify places where air conditioning is leaking out of your home and is being replaced by sometimes-contaminated attic air, an issue that costs you money and makes your AC work harder than it has to.
Air sealing allows attic insulation to work properly.
If new insulation is installed without first sealing the attic space, it cannot work properly keep hot, humid air out of living areas. Insulation needs a properly air sealed attic space to truly act as a blanket for your home.
Air sealing paves the way for new insulation.
Once the old, ineffective and dirty insulation is removed and your attic is air sealed, we can install your new, efficient insulation! No matter what type you select, improving the R-value of your attic's insulation is one of the best ways to take a big bite out of energy consumption.
Attic Air Sealing Products Make a Difference
There are many options for sealing air leaks in your Austin-area home. Some companies promote air sealing windows to solve efficiency and comfort problems. While this can chip away at some air infiltration, your attic space is the largest source of air exchange and loss of conditioned air. We like to say "seal it tight and insulate it right." Attic air sealing prepares your home for the cozy comfort of new insulation at the right amount of R-value. To air seal your attic, we use:
This pre-mixed foam requires no special equipment and sprays a thin layer of sealing foam on the floor of the attic space.
In some areas of the attic (like around light fixtures), we'll apply caulking to close up holes before applying the low-pressure foam.
It's our attention to detail that ensures a tight air seal in your attic spaces!
Are you experiencing indoor humidity problems? Call True R-Value to get the attic air sealing information you've been looking for!
Find out how attic air sealing can improve your comfort
Call True R-Value today!
512-763-0932
Latest Blog Post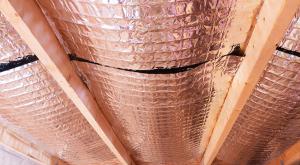 We see a lot of companies recommending "quick fixes" to attic insulation problems. One of the most common in Austin right now is installing radiant barriers, either alone or combined with solar attic Read more