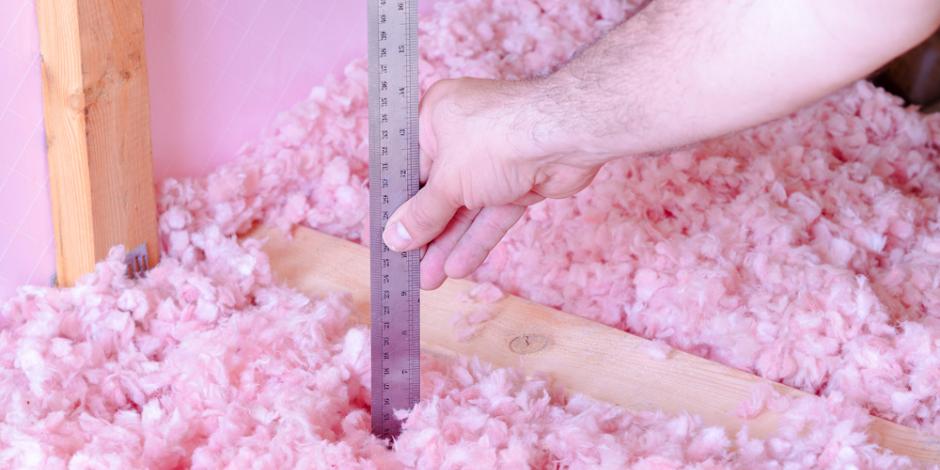 What is Fiberglass Insulation?
First used in residential applications in 1938, fiberglass became the safe replacement for asbestos, which was found to cause cancer. Fiberglass is made from thin glass threads and is found in several forms:
Loose fiberglass, which is blown into attic spaces

Rolls

8-foot batts
True R-Value uses blown-in loose fiberglass because the application is fast, and allows us to adjust the depth to meet R-value requirements. True R-Value uses Certainteed Insulsafe blown-in insulation for most applications because of its quality and ready availability.
Fiberglass Insulation Benefits
Fiberglass provides a range of benefits when installed in Austin, Texas homes, where hot, humid weather is the norm. Some of the positive benefits of a blown-in loose fiberglass insulation installation to your home include:
Better coverage than batts or rolls

Excellent sound control

Long-lasting

Noncombustible and non-corrosive

Won't rot or decay

Resists moisture absorption and fungal growth
All these benefits add up to the safest and most comfortable product for you home in Austin, TX.
Fiberglass Insulation Applications
True R-Value highly recommends a three-step process to improve the insulation in your home's attic area.
1. Remove Old Insulation
Some companies claim to be able to supplement existing insulation by adding new over old. We don't recommend this, and after you see what your old insulation looks like, you won't either. Old insulation becomes compacted, damp, moldy, and can hide unpleasant animal feces and other contaminants. We remove all your old insulation and dispose of it so you can start with a clean slate.
2. Attic Air Sealing
We also remove the old insulation to access the attic floor so we can air seal the attic area. Attic air sealing is an essential part of making your home in Austin, TX healthy and comfortable all year long. We apply a low pressure spray foam to seal the attic area tightly. Air sealing will give you a healthy home by preventing your air conditioned air from leaking out of living areas, and keeping dust, mold and contaminants from seeping in. Attic air sealing also forms a moisture barrier to control humidity inside your home.
3. New Attic Insulation Installation
Once we've sealed the attic area tightly, we're ready to install your new, clean insulation! The technician will blow in the loose insulation fibers evenly over the attic floor surface. As we blow it in, we'll make sure the measurements meet the recommended R-value in your area.
Are you ready to take the first step to a more comfortable, healthy and energy efficient home with new insulation? Contact True R-Value for an appointment today!
Want to learn more about installing fiberglass insulation?
Call us today!
512-584-4604
Latest Blog Post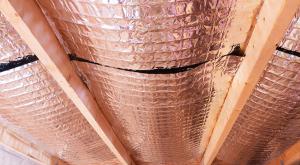 We see a lot of companies recommending "quick fixes" to attic insulation problems. One of the most common in Austin right now is installing radiant barriers, either alone or combined with solar attic Read more